Presenting
ELO Kiosks
powered by XPR
Get ELO Kiosks and grow check averages at your restaurant with smart upselling, reduce costs and process more orders - all this while retaining your existing POS and Payment Processor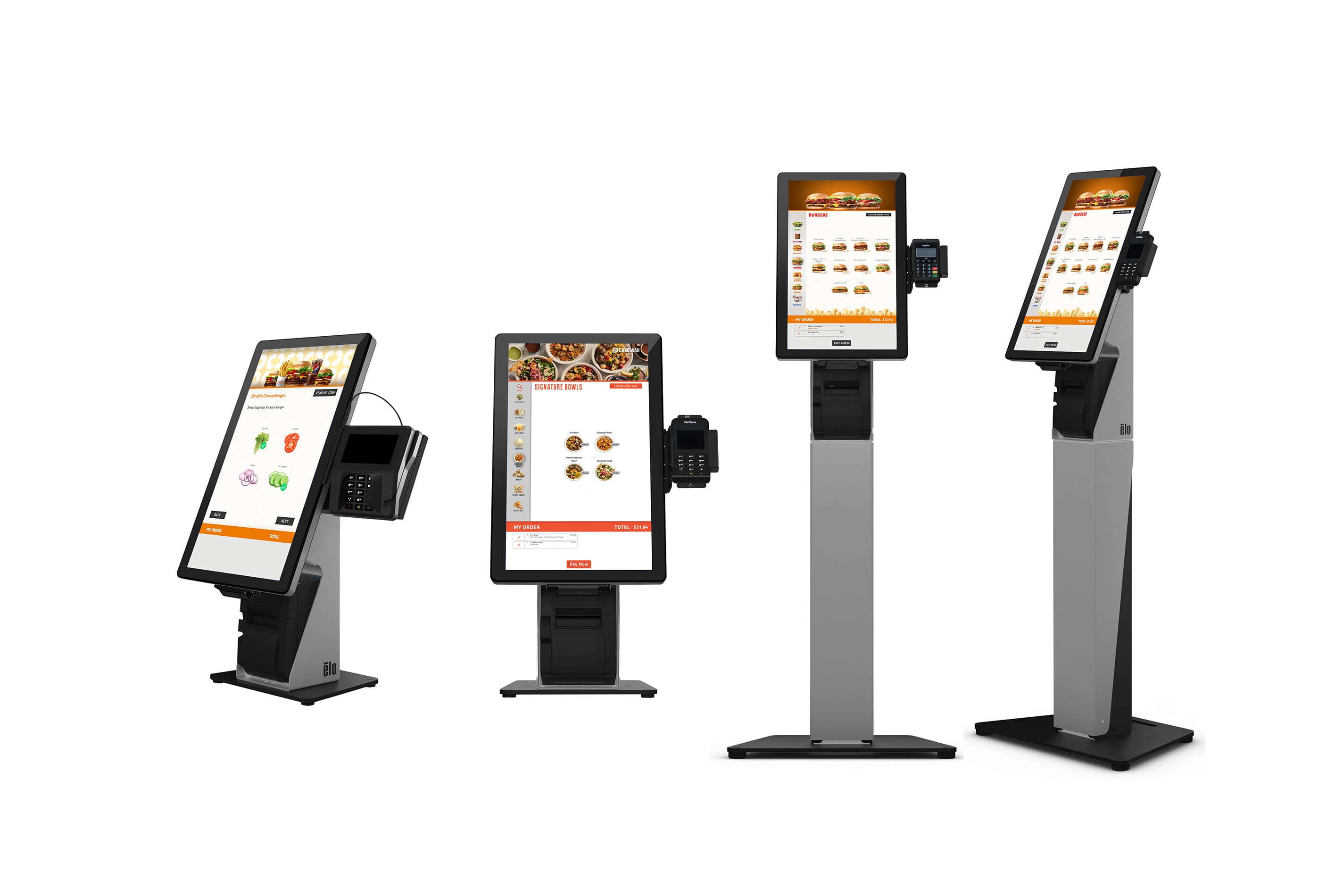 Key Benefits
Grow Check Averages
Our clients are seeing their check averages increase by over 20% after deploying Self Service Kiosks
Reduce Costs
You need less order-taking staff. You may re-deploy more people kitchen to process more orders
Plug & Play
XPR's Kiosks work with your POS and your Payment Processor so you can retain your existing setup
ELO Kiosks Hardware
Here are some key features that make ELO Kiosks a compelling choice for any business looking to deploy self ordering technology
Robust and Commercial Grade Quality

Designed 100% for use in long life cycles, Elo's hardware is rigorously tested to ensure the highest quality and reliability in the industry.

Access Control

Protect employees from controlling the inspection process and control access to public places by high-risk individuals with Elo's access control feature.

Future Ready Solution

Whether you control access, self-help, route or almost any other app, you can easily customize interactive Elo templates to create a customized solution. Elo's modular platform enables businesses to adapt easily as needs change in the future.

Simplified Management

With the power of EloView, you can safely manage your Elo Android devices, easily use content and apps, manage device settings and enable automatic health checking remotely with easy access to reporting and integrated data.

Immediate Delivery

Elo made it easy to get up and work quickly. With a pre-designed kiosk, integrated storage system management system and many partner software programs, you can get started in minimal time.
CUSTOMIZABLE
Beautiful Presentation
People eat with their eyes. Present your food & beverage menu in a variety of beautiful layouts. Use your brand colors. Add animations of items you want to highlight. Our layouts are totally customizable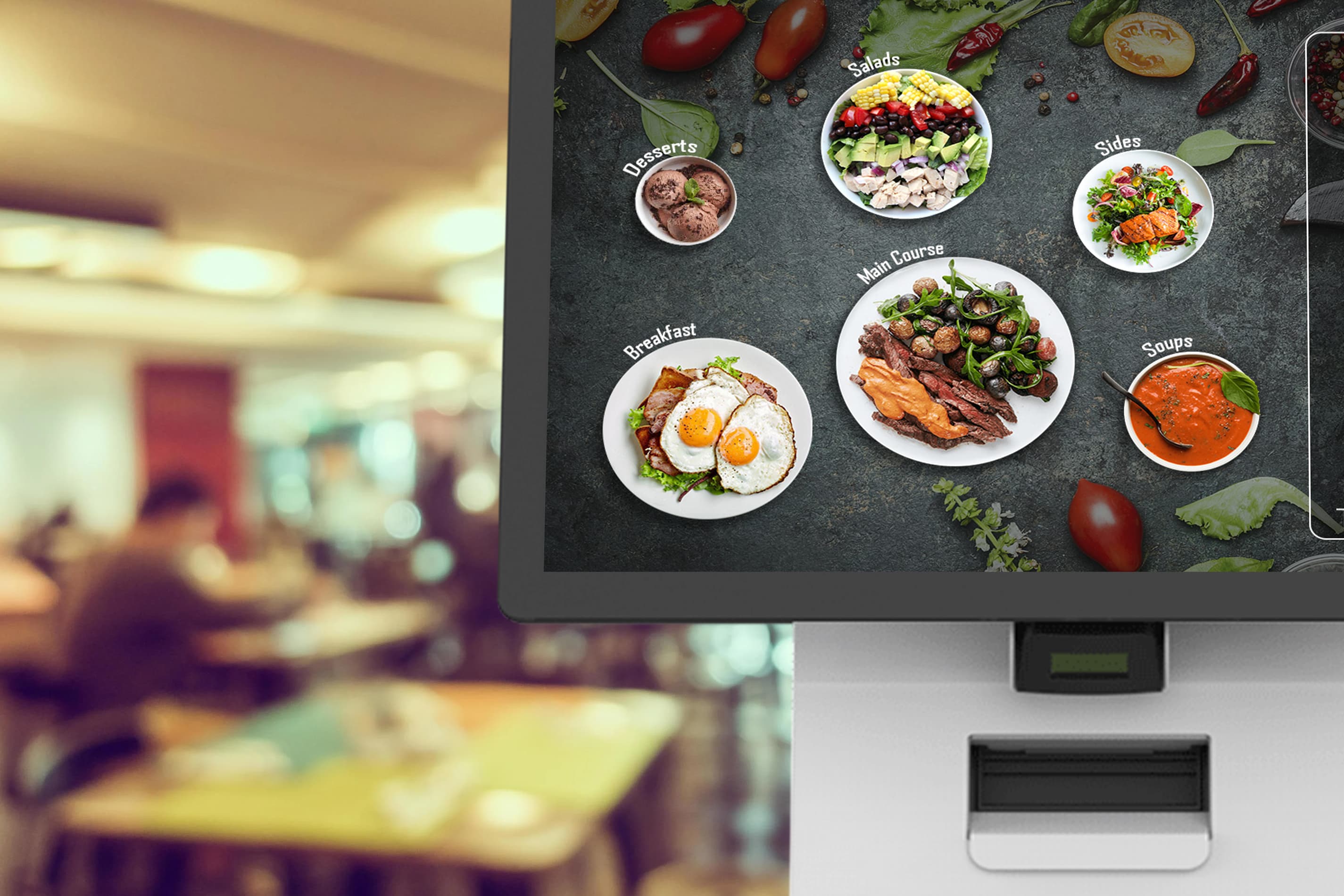 AWESOME FEATURES
Superior, Speedy & Safe Customer Experience
Our rich set of features help delight the customer, reduce ordering time, increase accuracy and provide safe & secure checkout experience at your restaurant
Intelligent Upsell
Create custom upsell rules or leave it to our AI to make suggestions
PCI Level 1 Certified
Accept payments securely with Credit/Debit Cards, Apple Pay, Google Pay and many more
Works Offline
Continue to process orders and payments even during internet outages
Time Based Menu
Menus automatically change for breakfast, lunch, dinner or for special days
Multi-language Support
Let customers order in their own language. We support all major languages
Notifications
Customers are automatically notified via text or email when their order is ready
Hardware Options
Wide Variety of options - Vertical, Horizontal, Floor Standing, Counter Top or Wall Mount
Blazing Fast
Customers can order with just a few taps. Process more orders in less time
Accept Cash Payments
Our Cash Accepting Kiosks can accept banknotes and coins and dispense change
Trusted by both large and small restaurants
XPR's Self Service Kiosks are used for food & beverage ordering by major QSR Chains, Stadiums & Arenas, Parks & Resorts, Airports & Restaurant Chains as well as small businesses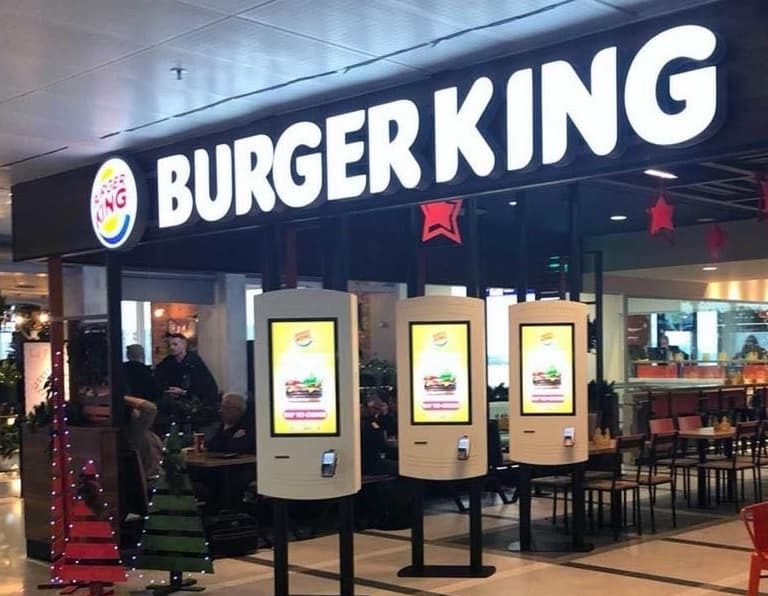 Burger King, Athens Airport
Burger King uses XPR's Kiosks at Athens, Cyprus & Baharain Airports - integrated with Oracle Micros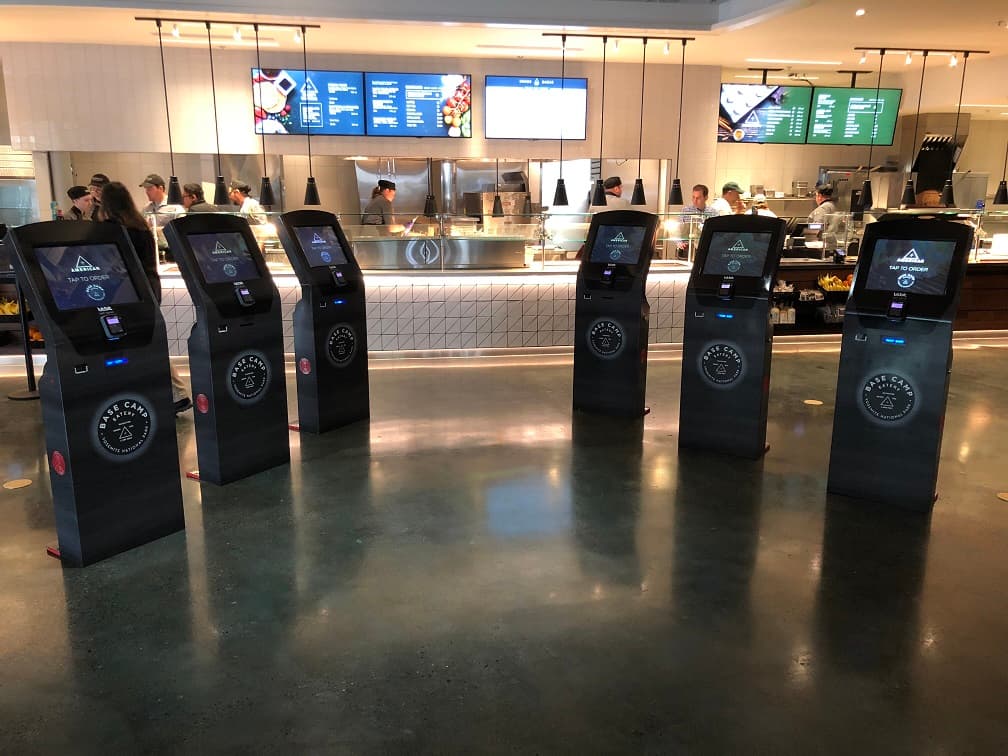 Basecamp, Yosemite National Park
The Multi-language menu at Basecamp and Degnans Deli helps tourists easily place their orders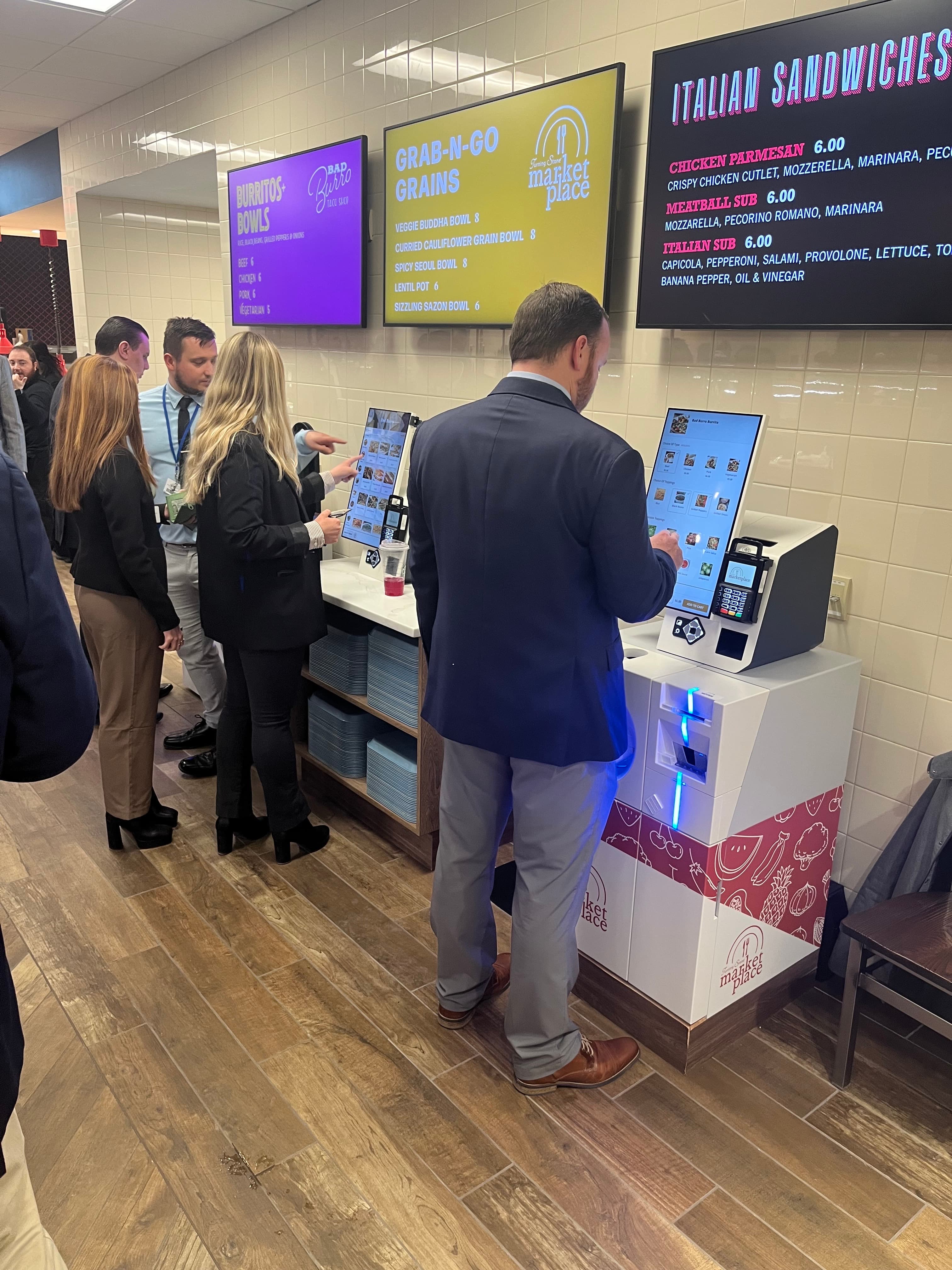 Turning Stone Casino
XPR's Kiosks at Turning Stone cafeteria help elimiate queues at meal time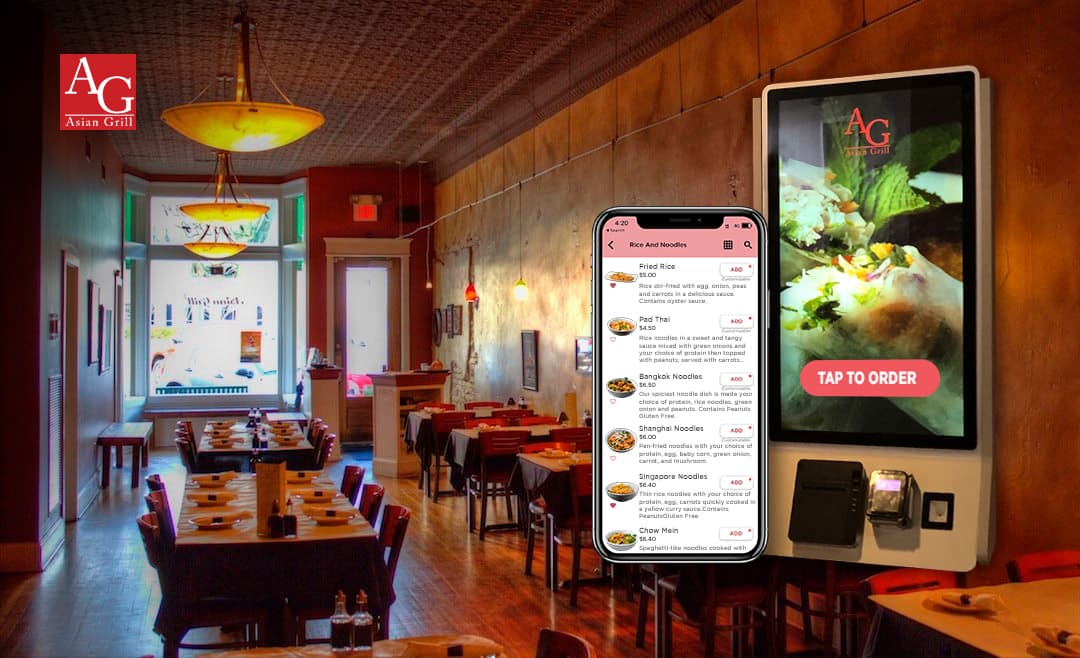 Asian Grill, Noblesville
XPRs wall mounted kiosks help Asian Grill, an independent restaurant, conserve space and grow revenue
Works with 15+ POS Systems




View All POS Integrations
Ready to dive in?
Contact us for a free trial