XPR's Self Ordering Kiosks & Mobile Ordering are now available on Oracle Cloud Marketplace
New Jersey, March 21, 2022 – Titbit Inc. (XPR POS), a leading provider of Self Ordering Solutions and a member of Oracle PartnerNetwork (OPN), today announced XPR Self Ordering Kiosk and XPR Mobile Ordering are both available on Oracle Cloud Marketplace and integrated with Oracle MICROS Simphony Point of Sale (POS). Oracle Cloud Marketplace is a centralized repository of enterprise applications offered by Oracle and Oracle partners.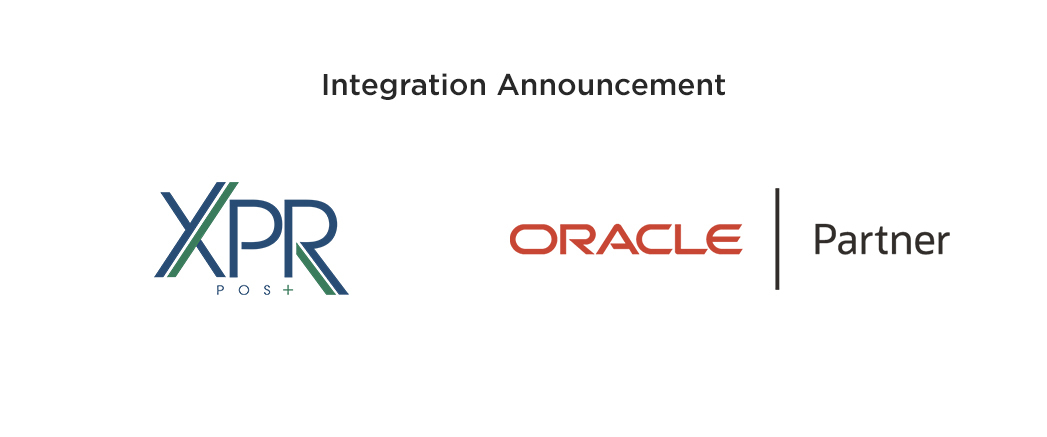 XPR Self Ordering Kiosk and XRP Mobile Ordering enable high-level business benefits. Below are some of the key highlights of integration with Oracle MICROS Simphony Cloud:
Fetch Menu - Menu created in Oracle MICROS Simphony POS can be fetched and displayed on XPR Kiosks
Sync Item Price - Automatically sync menu item prices with Oracle MICROS Simphony POS
Submit Orders - Order from XPR Kiosk goes nearly seamlessly into Oracle Simphony POS for Restaurants
Oracle Cloud Marketplace is a one-stop shop for Oracle customers seeking trusted business applications offering unique business solutions, including ones that extend Oracle Cloud Applications. Oracle Cloud is an enterprise cloud that delivers massive, non-variable performance and next generation security across a comprehensive portfolio of services including SaaS, application development, application hosting, and business analytics. Customers get access to leading compute, storage, data management, security, integration, HPC, artificial intelligence (AI), and Blockchain services to augment and modernize their critical workloads. Oracle Cloud runs Oracle Autonomous Database, the industry's first and only self-driving database.
"We are excited to get XPR Self Ordering Kiosk and XPR Mobile Ordering listed on Oracle Cloud Marketplace. This will enable us to scale up globally and address global demand for self-ordering solutions. Oracle MICROS Simphony POS customers can now add self-ordering and enhance the guest experience, save costs and more importantly increase check averages," said Nikhil Lagoo, Vice President - Global Sales, XPR POS. "XPR POS participation in Oracle Cloud Marketplace further extends our commitment to the Oracle community and enables customers to easily reap the benefits of XPR Self Ordering Solutions. We look forward to leveraging the power of Oracle Cloud to help us achieve our business goals."
About XPR POS Established in 2011 XPR is focused on providing Self Ordering Kiosk Solutions for the hospitality industry. XPR has vast experience in implementing self-ordering kiosks at QSRs, Parks, Stadium and Arenas, Resorts and Business Dining locations. XPR has a global footprint with resellers in major markets and implementations in US, Canada, Europe, Middle East and SouthEast Asia. XPR offers it self-ordering kiosk as a SaaS based offering suited for SMB, SME and Enterprise business. To learn more visit: https://www.xprpos.com
About Oracle PartnerNetwork Oracle PartnerNetwork (OPN) is Oracle's partner program designed to enable partners to accelerate the transition to cloud and drive superior customer business outcomes. The OPN program allows partners to engage with Oracle through track(s) aligned to how they go to market: Cloud Build for partners that provide products or services built on or integrated with Oracle Cloud; Cloud Sell for partners that resell Oracle Cloud technology; Cloud Service for partners that implement, deploy and manage Oracle Cloud Services; and License & Hardware for partners that build, service or sell Oracle software licenses or hardware products. Customers can expedite their business objectives with OPN partners who have achieved Expertise in a product family or cloud service. To learn more visit: http://www.oracle.com/partnernetwork
Trademark Oracle, Java, and MySQL are registered trademarks of Oracle Corporation.
Contact: sales@xprpos.com