Introducing XPR's Virtual Cashier and Virtual Assistant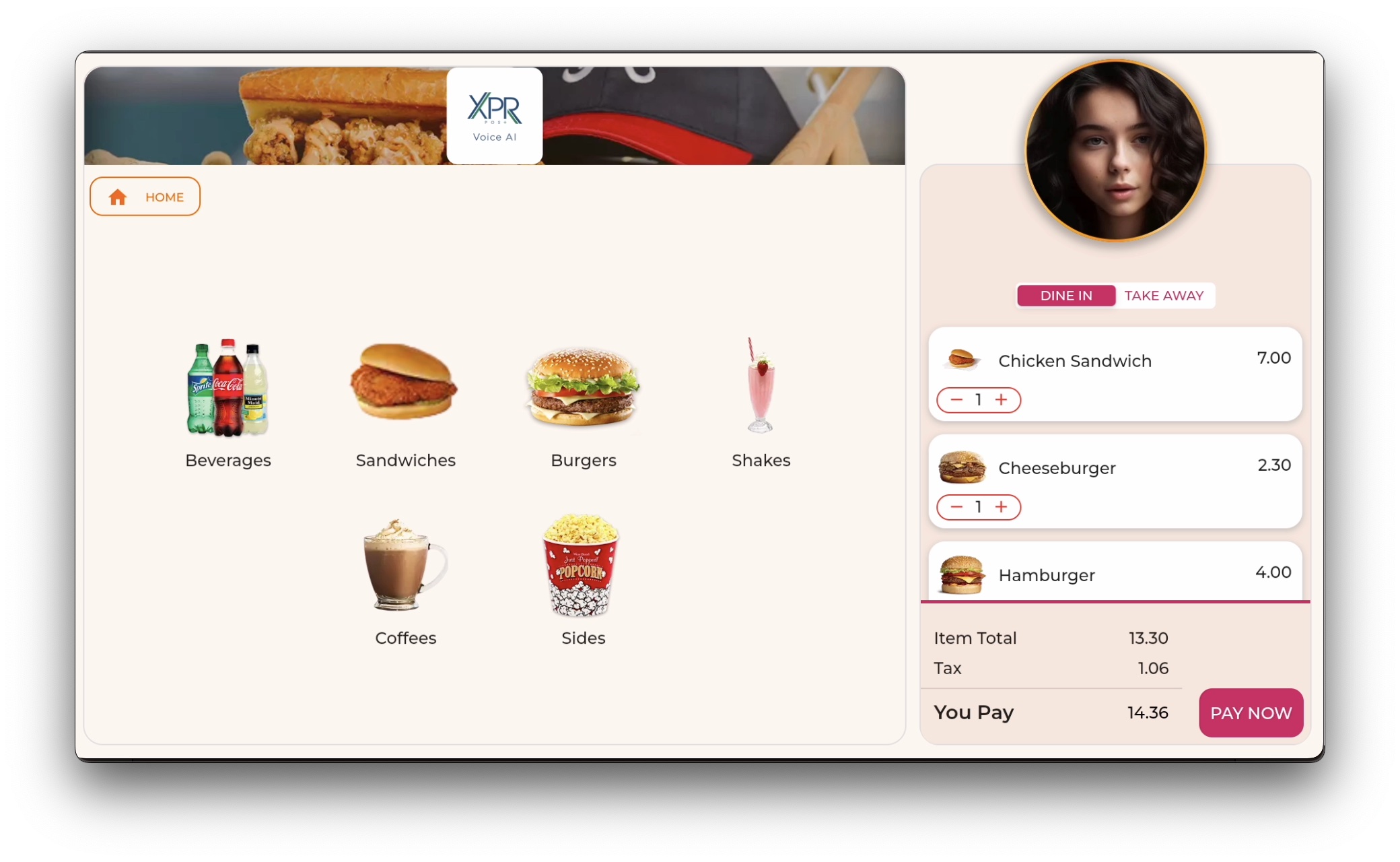 In our commitment to revolutionize the hospitality industry, we are thrilled to introduce our new Virtual Cashier and Virtual Assistant feature. Now, placing an order is as simple as having a conversation. Just talk to our friendly assistant and let it take care of your needs. This not only elevates the customer experience but also allows your staff to focus more on kitchen operations and less on order-taking, streamlining your business operations for maximum efficiency.
Virtual Assistant: Speed and Convenience at Your Service
Our Self Ordering Solutions have always aimed at helping restaurants save costs and boost check averages by over 20%. But we understand that sometimes, customers might face challenges in finding the item they're looking for or have questions about the menu. This is where our Virtual Assistant steps in.
Incorporated seamlessly into our Self-Ordering Kiosks, the Virtual Assistant is designed to understand and respond to your customer's needs in real-time. Whether it's finding a specific item on the menu or answering queries about the dishes, all your customers need to do is ask. By taking over customer interactions, the Virtual Assistant allows your staff to concentrate on fulfilling orders promptly, enhancing the overall efficiency of your restaurant.
Virtual Cashier: An Innovative Ordering Experience
Our Virtual Cashier brings a whole new level of convenience to the ordering process. With this feature, your customers can simply talk to the Virtual Cashier, state their order, and voila – it's done! And if they face any issues, the touch screen is always there as a backup.
By automating the ordering process, the Virtual Cashier feature frees up your staff from manually taking orders, allowing them to focus more on the quality of service and food preparation. This not only enhances the customer experience but also helps to streamline the ordering process, improving the overall productivity of your restaurant.
Drive Thru: Convenience at Its Best
Our Virtual Cashier and Virtual Assistant bring unprecedented convenience to the drive-thru experience. Customers can place their orders quickly and effortlessly - all they need to do is talk, and the order will be ready in no time. The touchscreen interface provides a reliable fallback option, ensuring a smooth ordering process regardless of the situation. This greatly enhances the drive-thru experience, making it quicker, more efficient, and more enjoyable for your customers.
Features
Customizable Assistant Voice and Personality: Personalize the Virtual Assistant to match your brand's identity. Choose from a range of voices and personalities to provide a unique experience to your customers.
Talking Face: Make the ordering experience more engaging with an interactive talking face that responds to customer's requests.
Supports Multiple Languages: Break down language barriers and cater to a diverse customer base. Our Virtual Assistant supports all major languages, enabling you to serve customers in their preferred language.
Handles Items with Modifiers: Whether it's extra cheese or no onions, our Virtual Assistant understands and correctly processes menu items with modifiers, ensuring accurate orders every time.
Seamless Integrations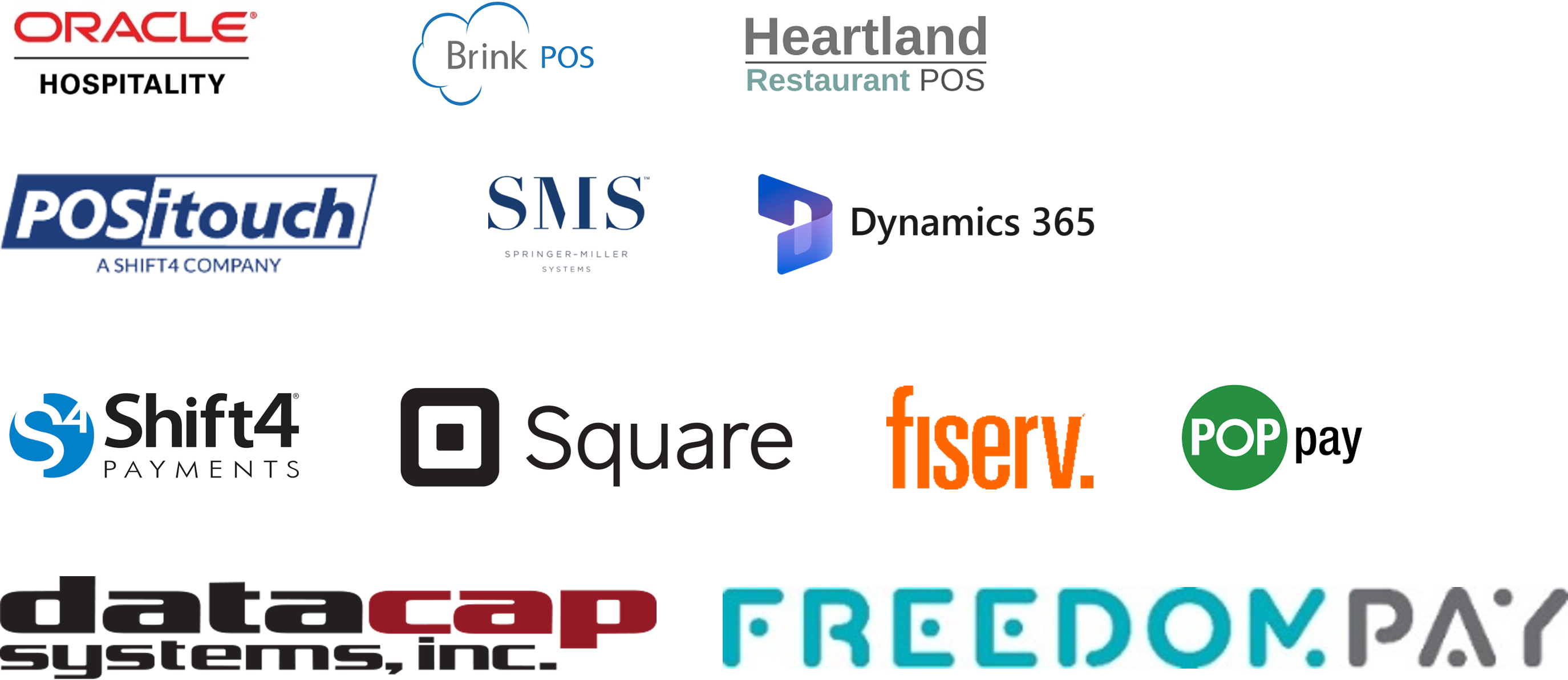 Point of Sale (POS) Integrations: Our Virtual Assistant technology is designed to seamlessly integrate with existing POS systems such as Oracle Simphony, Brink, Heartland, and more. This ensures a smooth transition and easy adaptation for your business.

Payment Integrations: We have integrated our system with leading payment platforms including Freedompay, Shift4, Datacap, Fiserv, and more. These integrations provide a secure and easy payment process for your customers.

CIMA Integration for Cash Payments: In addition to digital payment methods, we've also incorporated CIMA integration, allowing our Virtual Assistant to accept cash payments effortlessly.
By creating a comprehensive, integrated ecosystem, we ensure that the transition to our Virtual Cashier or Virtual Assistant is as smooth as possible for both your business and your customers.
The XPR Advantage
With XPR, you are not just choosing a product, but a partnership that comes with a rich set of features designed to delight the customer, reduce ordering time, increase accuracy and provide a safe & secure checkout experience. Our solutions are already being used by major Restaurant Chains, Airports, Parks & Resorts, Stadiums & Arenas.
In the coming months, we will be working closely with select partners to ensure that this technology is rolled out in a safe and responsible manner.