Burger King and KFC stores at new Bahrain Airport Terminal implements XPR's Self Ordering Kiosk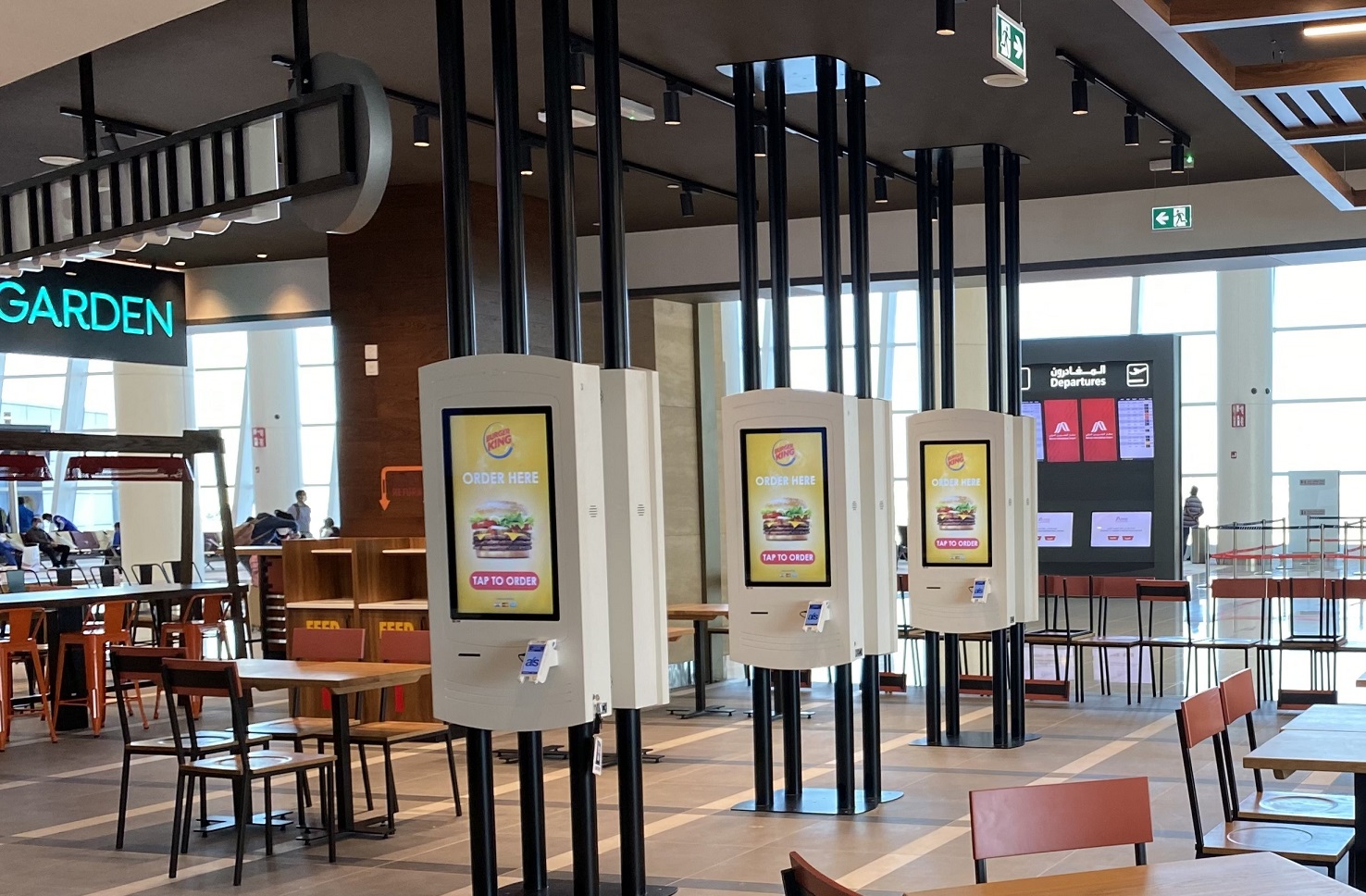 BAHRAIN: We at XPR POS delightly announce our self ordering solution implementation at the quick service restaurants of KFC and Burger King located at Bahrain International Airport. The kiosks powered by XPR Solution would transform the ordering process and experience of the travellers, allowing the restaurants to achieve operational excellence, improve productivity while meeting the customers' expectations.
The implementation is part of Bahrain Airport Modernization Program, helmed by Bahrain Ministry of Transportation and Telecommunications (MTT), aims to elevate the Bahrain International Airport infrastructure, services and accommodate the projected airport capacity of 14 million passengers a year upon completion. With the broad objective of providing enhanced experience, SSP EEMA F&B operators at Bahrain Airpot opted for XPR's self ordering solution.
The kiosks allow customers to place their orders through an engaging menu and item selection designed with customer friendly user interface. The menu is designed in multiple languages and optimized for completing the order in minimal steps. Our integration with the PAX payment gateway ensures that the customers have the option to complete the payment through Apple Pay, Google Pay or Credit Cards.
XPR's integration with Oracle Micros ensures that the ordered items appear instantly on the Kitchen Display System for the chef to streamline the order preparation. The order display board reflects the status of the order for the convenience of the customers.
The technology also serves as a safe ordering alternative in the troubled times of Covid-19. Guests can safely order the food and complete payment with minimal contact supporting the safety of the community.