XPR Launches Contactless Food Ordering
COVID 19 is turning the world upside down, especially the restaurant industry which thrives on social gatherings. With no dine-in options available at the moment, take out and delivery are keeping the industry alive. Increased safety and hygiene standards are becoming a top priority when customers choose a restaurant to order from. As restaurants may be reopening soon, management teams are thinking about a Contactless Dining option for the future.
Contactless Dining provides reassurance that restaurants are taking serious precautions to create a safe ordering experience for their customers. It ultimately reduces the amount of human interaction and speeds up the ordering and payment process to decrease time spent in public. Guests also don't have to touch menus, bill books, or even the pen to sign for the bill making them feel more comfortable. They also use their own phone to place the order so there is no need to touch any hardware.
XPR's Contactless Dining Solution works in 3 easy steps. Customers simply scan a QR code or enter a url using their cell phone, browse the menu, and enter payment information when placing the order. This simple process puts customers at ease and in concurrence with social distancing norms. This web based mobile ordering can also be used for takeout and delivery orders.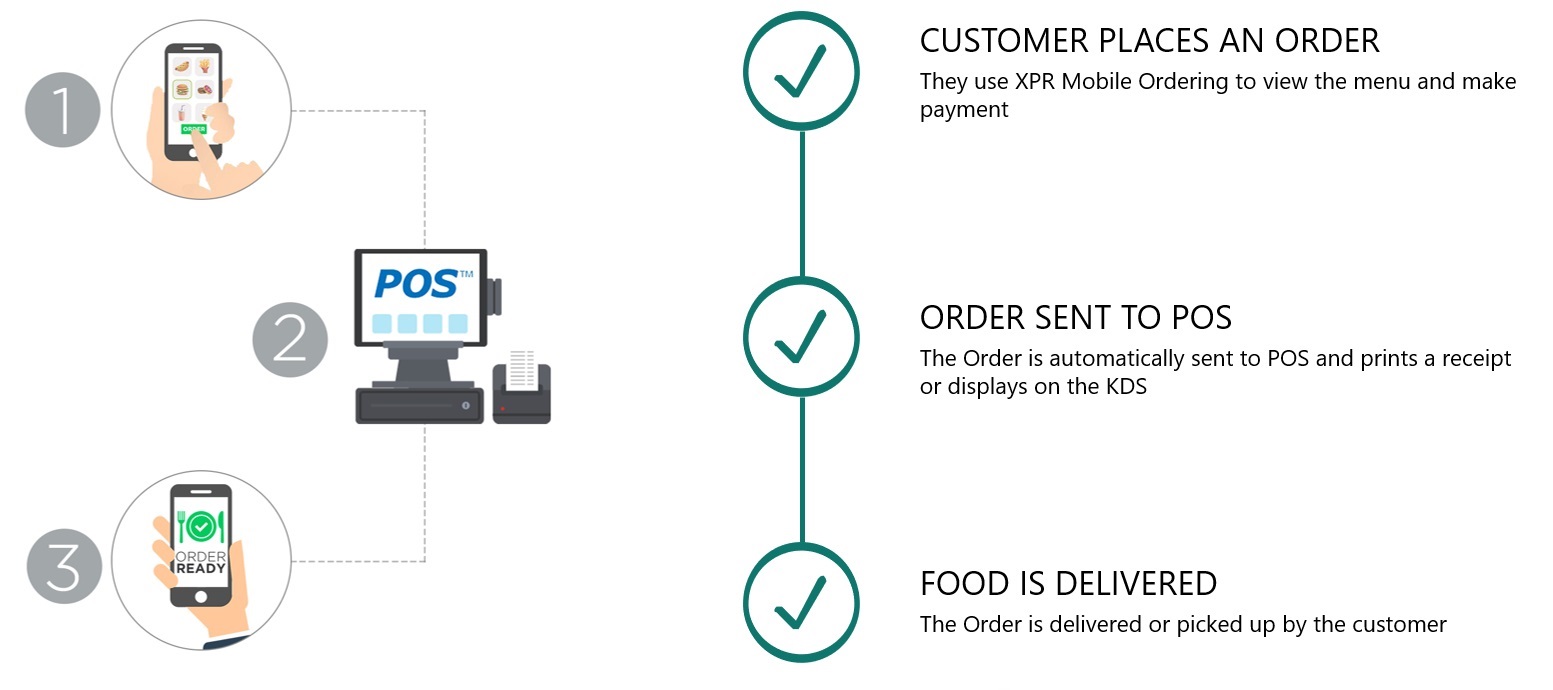 XPR's Contactless Dining Solution is great for the following use cases:
Tableside/Room Service - Customers enter their location, table number or room number, through the web app on their phone to start their order. This eliminates the amount of human interaction and encourages social distancing.
Take Away - Customers can easily place an order and schedule a desired time for pick up.
Delivery - The best way to minimize customer contact all together.
XPR is integrated with multiple payment gateways and Point of Sale systems that allow seamless ordering experience.
Payment Gateway supported - Stripe, Freedompay, Shift 4 and Worldpay
POS Integrations - Oracle Micros, POSitouch, Vivonet, Agilysys and many more.