The Importance of a Successful Point of Sale Integration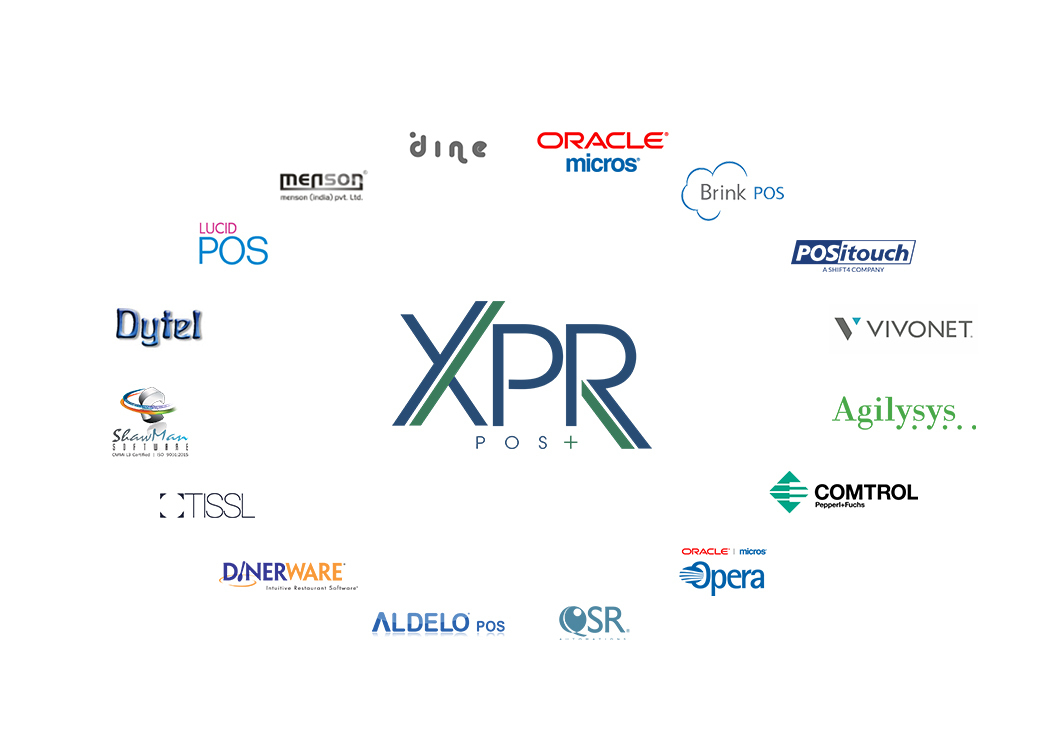 While selecting a Self Ordering Solution like Self Service Kiosks or Mobile Food Ordering, its is important to consider if the new system works seamlessly with your existing Point of Sale Software so you can retain your existing technology investments.
1. Why do you need a POS integration?
From stadiums and amusement parks to resorts and restaurants, point of sales systems have been an integral part of the food and beverage operations. Recently, many owners have seen a demand for self-ordering options from their customers. Kiosks and mobile ordering apps have been two of the most prominent self ordering options as we have seen many of the major chains like McDonald's and Applebee's introduce these alternatives. These mediums have almost become an expectation for customers in today's digital climate, but it's important to choose the right platform. There are many point of sale providers that have recently begun to introduce self-ordering solutions but many fall short when it comes to functionality and ease of use. XPR has always focused on customer facing solutions as can be seen in their robust kiosk and mobile ordering applications. More importantly, XPR integrates with any and all vendors with open APIs including POS systems. This allows for owners to keep their current point of sale system while harnessing the power of new applications. They don't have to choose between one or the other, but rather reap the benefits of both to drive revenue and customer satisfaction. For example, Burger King in the Cyprus and Athens airports were using Oracle Micros 3700, but they wanted to add kiosks in an effort to give customers a self-ordering option to help reduce long lines and wait times. With XPR's integration with Micros they added Self Ordering Kiosk and continued to leverage the benefits of existing Micros POS.
2. What matters in a POS integration?
When it comes to point of sales integrations, it is important to have a direct integration with your provider. While there are few middleware partners, XPR directly integrates with any point of sale provider with open APIs. This also helps to support future development as technology advances and workflows evolve. With a direct integration the menus and transactional data can be synced automatically to reduce maintenance required by the staff. Backend settings can also be adjusted to support a live or batched/scheduled sync depending on the venue's requirements. Moreover, orders can flow directly from the self ordering platforms into their point of sale interface for seamless operations. Here there's little to no change in the day-to-day operations for the kitchen and front of house staff. Another important feature that XPR offers is offline ordering. If communication is interrupted between the two systems for whatever reason, operations will not come to a grinding halt. XPR applications communicate with an onsite service host that maintains communication between all of the local devices. Once communication is restored, all of the data will be synced as the systems come back online. Lastly, the XPR architecture gives owners access from the cloud. This gives them the flexibility to check on their system from any device with an internet connection.
3. How to make a POS integration work for you
In order to have a successful point of sale integration with a new self ordering platform, it's imperative to have a seamless experience for customers and staff. As mentioned, with XPR's direct integrations clients can expect the best of both worlds. The user-facing applications are easy to use with cutting edge functionality to drive check averages and customer interactions. On the backend, staff is not burdened with the cumbersome process of managing two systems. Reports will be synced as well so that accounting teams don't need to aggregate data and this also helps to reduce human error. These reports can even be scheduled and sent to specified users for convenience. With their cloud architecture, owners can access their live and historical reports from anywhere with just a few clicks. XPR provides efficiency and functionality with a robust platform. As the food and beverage industry continues to evolve with technology, XPR continuously releases feature updates to give their client's the latest and greatest functionality. With their API structure the platform is designed with agile development in mind giving clients the piece of mind that their system will never become obsolete. XPR's goal is to help customers build on their existing operation to capture new and greater revenue.
4. Which POS systems does XPR support?
The XPR platform has direct integrations with the following systems
XPR Supported POS
Oracle Micros Simphony 2.x

Oracle Micros Simphony 1.x

Oracle Micros 9700

Oracle Micros 3700

Brink POS

Vivonet

Positouch

QSR Automations (KDS)

Infogenesis

Aldelo

Dinerware

TISSL (UK)

Shawman

Dytel

iDine

Lucid POS

Hotelsoft

Menson

Oracle Micros Opera (PMS)

Comtrol (PMS)
Conclusion: POS integrations make your ordering experience seamless and intuitive, giving you the best chance to win and keep customers.