Upsell and Crosssell on XPR's Self Ordering Kiosk & Mobile App/QR Code Ordering Help Increase Check Averages
Over the last decade as point of sale software has progressed, we have seen an increase in the availability of self-ordering solutions in the food and beverage industry. Since the pandemic began, and even before, mobile ordering has become one of the most popular ways for customers to place their orders and we have seen an increase in the presence of self-ordering kiosks as well. Both of these options give customers the ability to bypass long waits and place orders at their own convenience.
Upselling is one of the most important features when it comes to configuring a mobile app or kiosk interface. At XPR POS, our customer data shows an increase of 15%-20% on check averages for our clients using upsells. For each client, the upsell options can be customized accordingly to best fit their menu. For example, upsell options can be offered at different times throughout the transaction. Standard upsell screens can be set up to trigger when a customer presses the "checkout" button. Here we often ask customers if they would like to add a drink or a dessert. We also refer to these as "intelligent upsells" as we can set the screens to remove and replace an item that is already in the cart to reduce redundancy and improve the likelihood of an additional selection being made. In this scenario, if a customer has already selected Pepsi as a drink and it is set to be shown on the upsell screen, it will be replaced with another soft drink or beverage item.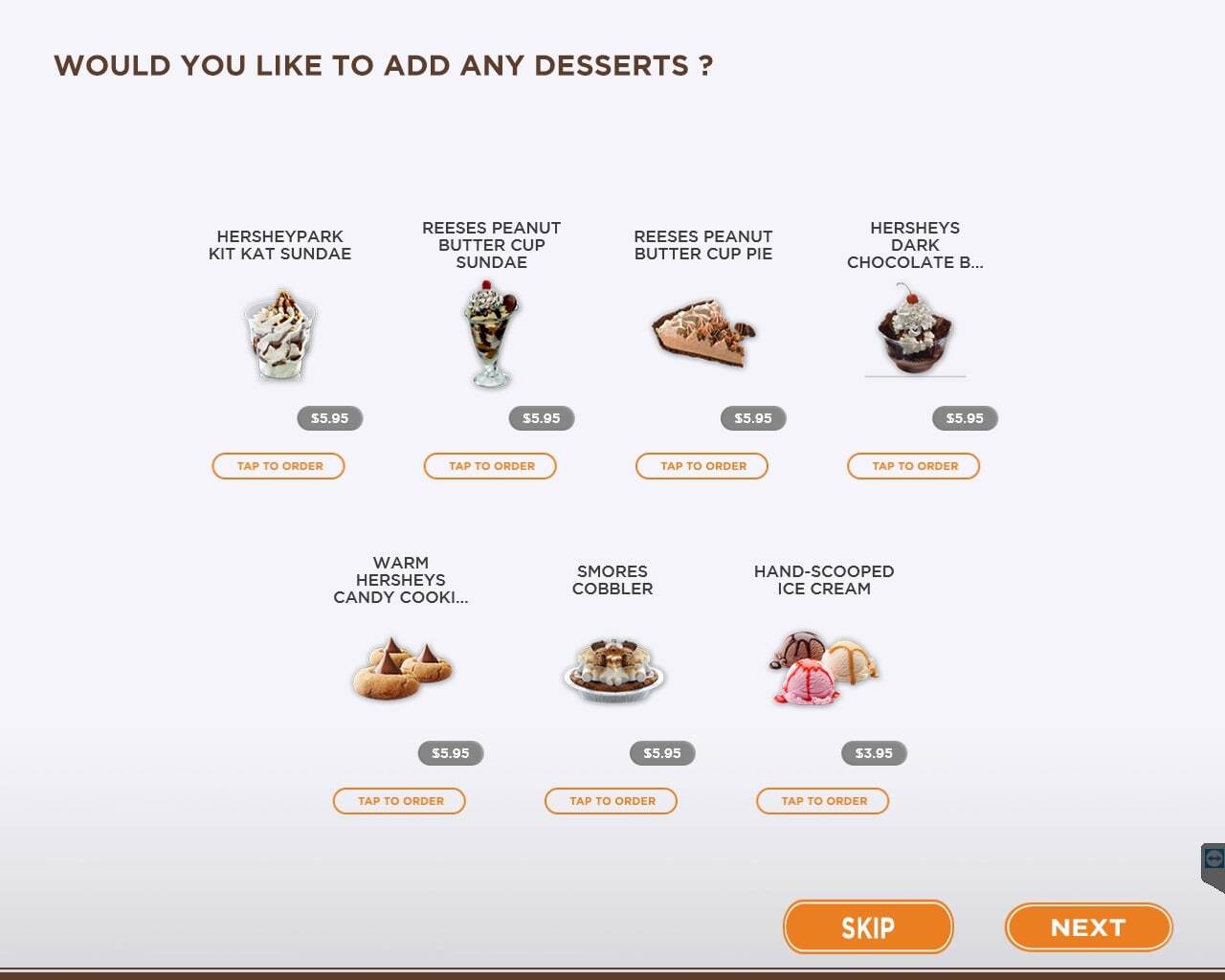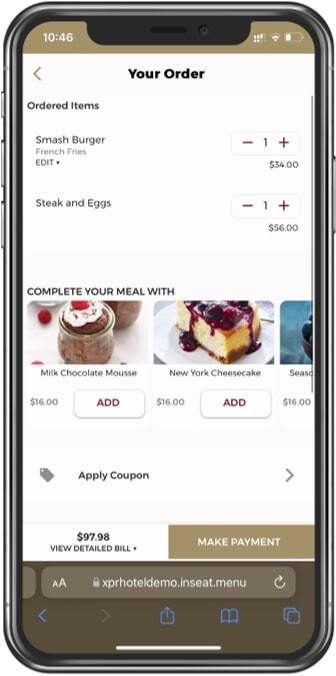 As another option, our clients can set up specific "cross-sell" options for individual menu items. This can be used on all, some, or none of the individual menu items depending on the client's ordering workflow. For example, many of our clients have found success offering healthier upsell options on the backend of their salads or "low calorie" options while still offering traditional combo options such as fries and a soft drink on the backend of burgers and sandwiches. In more upscale environments, clients can pair and suggest wine or spirits with specific entrees as well. These customizable features have helped increase ROI for our clients while improving the customer experience. .