XPR Integrates with
Datacap
Get XPR Self Ordering Kiosks, Tablet Menu, Line Busting Staff Tablet, Mobile and QR Code Apps powered by Datacap for your restaurant today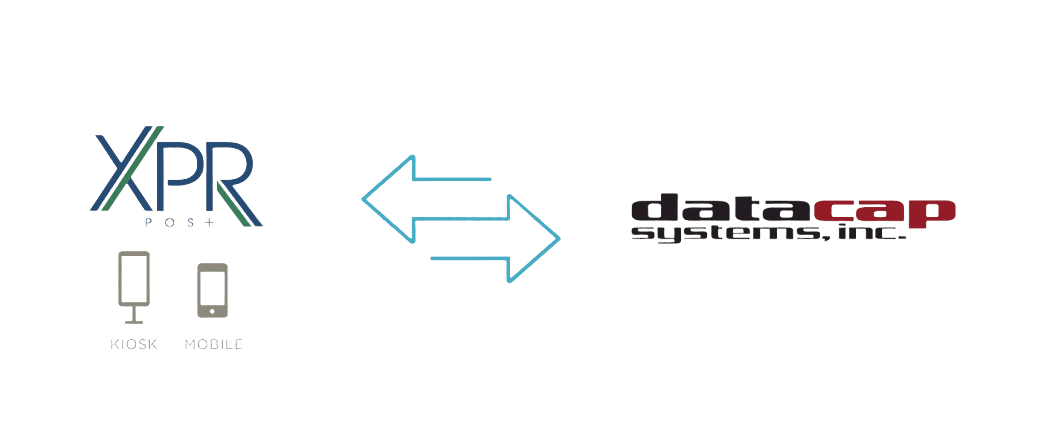 Turn-Key Payment Solutions for any Point of Sale
We build industry-standard payment solutions for Point of Sale providers to meet the needs of merchants in any market. Security-centric solutions for virtually all processing platforms route through dozens of pre-certified devices from leading OEMs – all via a universal payments integration, empowering merchants to create a unified payments experience across brick and mortar, online, mobile and unattended applications.
Datacap develops hardware and processor-agnostic payment solutions for any Point of Sale regardless of industry vertical or operating system. Our industry-standard solutions are utilized by hundreds of Point of Sale developers in North America in an array of vertical markets.
Hardware Agnostic

Datacap supports dozens of plug and play EMV-ready devices from leading OEMs via a universal hardware integration.

Processor Agnostic

Datacap's industry-standard payments integration delivers instant access to every major processor in North America and a best-in-class feature-set. In addition to major processors, Datacap also supports 1,000's of ISOs and merchant service providers

Experience Matters

Datacap has over 37 years of experience in the payments industry. We're your payments enablers and consultants.​

Security Centric Payments

With options for PCI-Validated P2PE, Direct E2EE, Cross-Platform tokenization and EMV, Datacap is the payments solution of choice for the security-conscious POS provider.

Omni-Channel Payments

Datacap's omnichannel payments solutions combine in-store, unattended, mobile, and eCommerce to create a unified, consistent payment experience.

Cloud Based Product Management

Our products are configured, purchased and updated in the cloud. Simply log-in to Datacap's PSCS™ (Payment Systems Config Server) to manage your new and existing customers 24/7.
Datacap has tailored solutions for the following industries
Retail

Solutions for General Retail, Clothing Stores, Department Stores and Specialized Retail

Restaurant/Bar

Solutions for Fine Dining, Casual Dining, Contemporary-Casual, Bars, Buffets and Cafes

QSR/Fast Casual

Solutions for Fast-Food, Fast-Casual, Pop-ups and Food Trucks

Grocery

Solutions for High Volume Grocery, Bodegas and Convenience Stores

Unattended

Solutions for Kiosks and Drive-Thrus

Ecommerce

Solutions for Online and Mobile
XPR's Integration with Datacap allows our clients allows for fast and efficient processing of payments from our Kiosks, Handheld Tablets, and Mobile Devices.
Card Present

Pay using a credit card, debit card, or gift card using USB, Wifi, or Bluetooth card readers.

Voids & Refunds

Void or refund a payments directly from the XPR Management App
Ready to dive in?
Contact us for a free trial