XPR Integrates with
Fiserv Card Connect
Get XPR Self Ordering Kiosks, Tablet Menu, Line Busting Staff Tablet, Mobile and QR Code Apps powered by Fiserv Card Connect for your restaurant today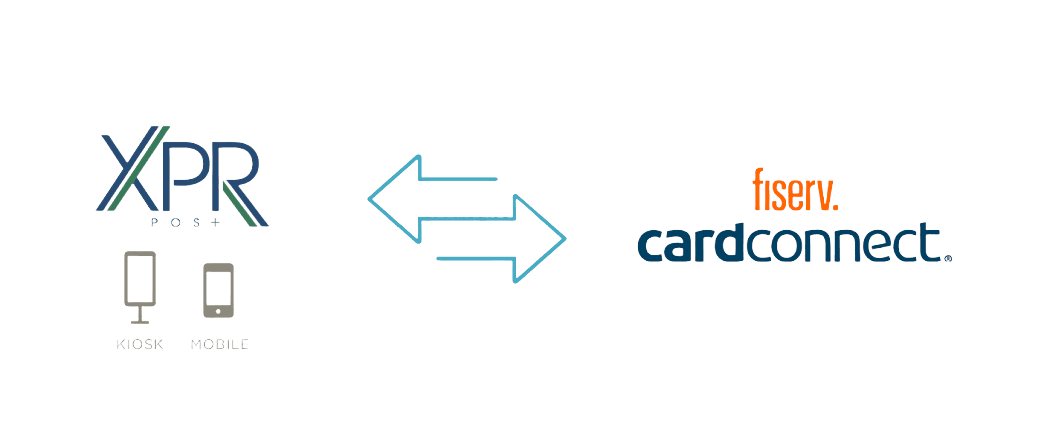 Our mission is to grow commerce with simple, secure and integrated payments
CardConnect is a payments platform of Fiserv, focused on helping businesses of all sizes grow through the seamless integration of secure payment processing.
The Complete Credit Card Processing Platform. Integrate, accept and manage payments in a simple, secure platform.
Transaction Management

Easy-to-use portal for managing all credit card transactions, pulling real-time reports and much more

Countertop Terminal

Plug-and-play terminal for swipe, dip and tap transactions, protected by point-to-point encryption (P2PE)

Virtual Terminal

Browser-based point-of-sale system for desktop, laptop and mobile devices

Hosted Payment Page

Customizable, highly secure eCommerce solution for online stores

Integrations + Add-ons

Powerful Integrations
CardConnect is the payment processing partner for businesses of all sizes, including:
Restaurants

From fast food to fine dining, CardConnect has the right solution for your business.

Retail

From small boutiques to large department stores, CardConnect has the right solution for your business.
XPR's Integration with Fiserv Card Connect allows our clients allows for fast and efficient processing of payments from our Kiosks, Handheld Tablets, and Mobile Devices.
Card Present

Pay using a credit card, debit card, or gift card using USB, Wifi, or Bluetooth card readers.

Voids & Refunds

Void or refund a payments directly from the XPR Management App
Ready to dive in?
Contact us for a free trial