XPR Integrates with
Stripe
Get XPR Self Ordering Kiosks, Tablet Menu, Line Busting Staff Tablet, Mobile and QR Code Apps powered by Stripe for your restaurant today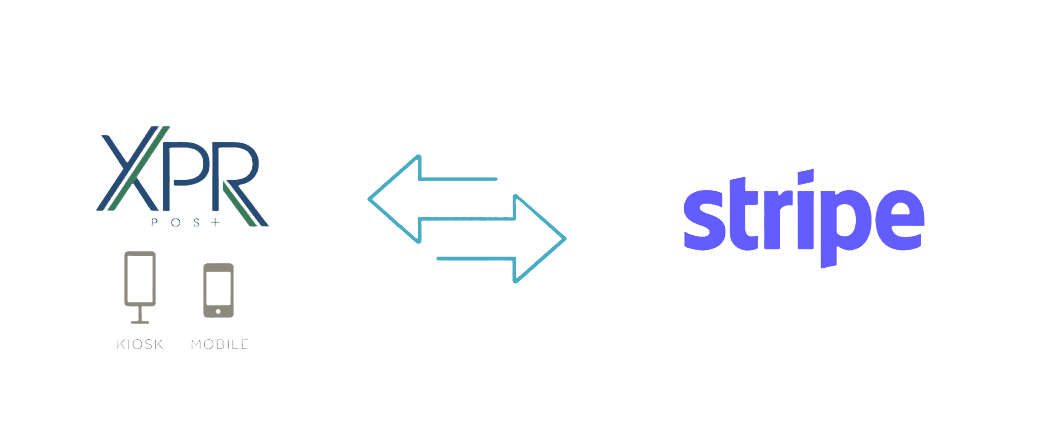 Payments infrastructure for the internet
Millions of businesses of all sizes – from startups to large enterprises – use Stripe's software and APIs to accept payments, send payouts, and manage their businesses online.
We bring together everything that's required to build websites and apps that accept payments and send payouts globally. Stripe's products power payments for online and in-person retailers, subscriptions businesses, software platforms and marketplaces, and everything in between.
Optimise your checkout flow

Stripe's hosted payments page provides an optimised checkout experience for your customers. It reduces friction, supports relevant global payment methods, and adapts to your customer's language and device.

Accept payments in 135+ currencies

Stripe supports 135+ currencies and 135+ payment methods, including credit and debit cards, Apple Pay, Google Pay, and more.

Automatically decrease fraud with machine learning

Stripe's machine learning models automatically detect fraudulent payments and prevent them from reaching your business.

Maximise acceptance and prevent involuntary churn

Stripe dynamically optimises payment authorisation across tens of thousands of issuers globally with Adaptive Acceptance. If a payment is declined, we identify the best retry messaging and routing combinations to prevent lost revenue.
Stripe is used by businesses of all sizes, including:
SaaS

Stripe powers payments for thousands of SaaS businesses

Marketplaces

Stripe powers payments for thousands of marketplaces

Ecommerce

Stripe powers payments for thousands of ecommerce businesses

In Person Sales

Stripe Terminal lets you build customised point-of-sale experiences and unifies both online and offline sales into a single omnichannel system.
XPR's Integration with Stripe allows our clients allows for fast and efficient processing of payments from our Kiosks, Handheld Tablets, and Mobile Devices.
Card Not Present

Pay using a credit card, debit card, or gift card using a mobile device or web browser.

Voids & Refunds

Void or refund a payments directly from the XPR Management App
Ready to dive in?
Contact us for a free trial